International Students Get New Taste of Chinese Culture

[2018-10-13]

Atwo-dayinternationalstudentseventthataimstoencourageunderstandingtowardsChinakicksoffon25SeptemberinQimenCountyandWuhu,AnhuiProvince.ThePerceptionofChinaprogram,launchednationwidein2015bytheChinaScholarshipCouncil,hasbeenworkingtointroduceChineseculturalelementstotheinternationalstudents.ThemedasPerceptionofChina--EnterprisingAnhui,theeventthisyearisorganizedbytheUniversityofScienceandTechnologyChina.Itattracts78internationalstudentsfromfiveuniversitiesinAnhuitodevelopadeeperinsightintoChinesec

Plug-and-Play Digital Pipette with Nano-Scale Accuracy

[2018-09-13]

The emerging need to process tiny liquid samples and reagents has been growing in a variety of medical and biological fields. And this requires an easy-to-use and portable solution with low capacity and high precision liquid handing.

The 4th China-Japan Geometry Conference Held

[2018-09-12]

The 4th China-Japan Geometry Conference was held in Hefei, from September 6th to 12th, 2018. Organized by the School of Mathematical Sciences this year, the conference was attended by more than 20 renowned scholars in geometry from both home and Japan, and nearly 100 teachers and students.

Student Associations Held Garden Party

[2018-09-09]

In order to activate the campus cultural atmosphere and show the vitality of student associations, student associations held a garden party on September 8th and September 9th.

[China Daily]China, Italy Set Quantum Technology Test

[2018-08-28]

China and Italy are preparing for the world's third intercontinental quantum communication test as early as September, allowing scientists to have a better understanding of this hackproof technology's applications across great distances in space.

Enrollment and Orientation of 2018 Freshmen

[2018-08-18]

​On the morning of August 17th, the 60-year-old USTC welcomed more than 1,800 freshmen of 2018 undergraduates. The campus was laughter and cheers with new vitality.

per page 15 records total 528 records
PageNumber 1/36 jumpto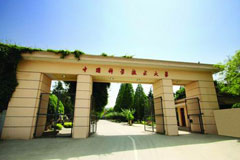 On May 11, the Nature Publishing Group released Nature Publishing Index 2010 China, remarking "a dramatic rise in the quality of research being published by China". University of Science and Technology of China is ranked 3rd of TOP 10 Institutions in Index 2010 China.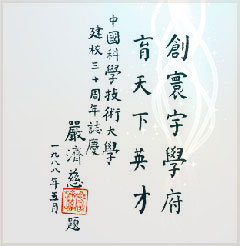 These articles came from News Center of USTC.